Meet the Team
Physiotherapists for private treatment in Kendal, Cumbria and Lancashire
Suzanne Willacy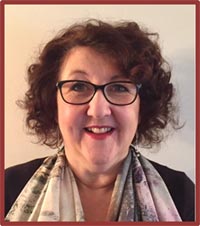 Our Specialist Women's Health Physiotherapist, Suzanne Willacy, has nearly 30 years' experience in assessing and treating problems with continence and Women's Health related conditions.
Suzanne qualified as a physiotherapist from Salford School of Physiotherapy in 1987. Between 1987 and 1989, she gained a wide range of general physiotherapy experience in orthopaedics, paediatrics, musculo-skeletal conditions, medicine, neurology, surgery and intensive care.
Suzanne specialised in Women's Health Physiotherapy from 1989 and gained a Post-graduate Diploma in Physiotherapy in Obstetrics and Gynaecology in 1991, leading to full membership of Pelvic, Obstetric and Gynaecological Physiotherapy (POGP) (formerly ACPOG/ACPWH).
Whilst working for the NHS at the Royal Lancaster Infirmary, she established the physiotherapy service to the Maternity Unit and Gynaecology Wards.
Suzanne set up and successfully ran antenatal parent education sessions, post-natal exercise groups, baby massage groups, Aquanatal sessions, post gynaecological surgery exercise and advice groups and the obstetric musculo-skeletal physiotherapy service.
Latterly, Suzanne has worked both at Furness General Hospital and the Westmorland General Hospital, providing a specialist Women's Health service for pregnant and post-natal women and women with continence and other Women's Health problems and is the Clinical Lead Women's Health Physiotherapist.
Suzanne has continued to expand and increase her knowledge and skills in Women's Health physiotherapy during the whole of her career, attending many specialist courses, conferences and clinical interest groups. She has lectured to other colleagues and physiotherapists on this subject and is Women's Health Physiotherapy representative for multi-disciplinary clinical groups.
Suzanne is a full member of:-
Pelvic, Obstetric and Gynaecological Physiotherapy (POGP)
Association for Continence Advice (ACA)
The Chartered Society of Physiotherapy (MCSP)
Registered with the Health Professions Council (HPC)
Please click here to go back to the team page